Our Story
The Ummatis is a family business. The motivation behind our store was the lack of affordable modest shari'a clothing in the community for sisters. Practicing sunnah attire shouldn't cost a fortune dear sisters! Our aim is to bring our community high quality modest clothing that is affordable and sustainable to help you practice deen!
Let customers speak for us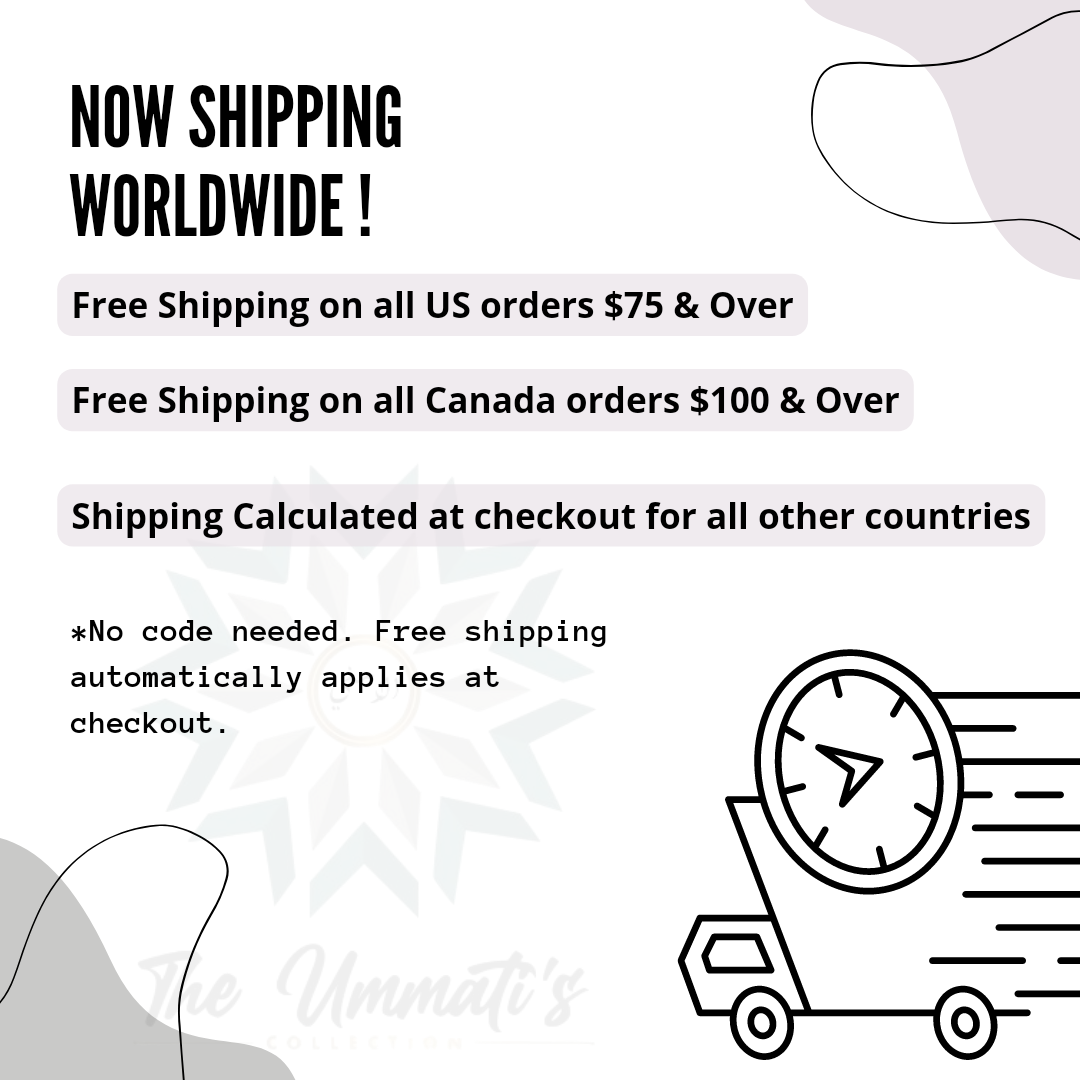 From Our Home to Yours: We Now Ship Worldwide!
Embracing the beauty of diversity and uniting hearts across borders, The Ummatis is thrilled to announce our global reach. No matter where you are in the world, you can now experience the elegance of Islamic modest clothing, carefully crafted and delivered from our home to yours. Join our international community of empowered muslimahs as we redefine modesty on gobal scale. Welcome to The Ummatis, where borders fade, and modesty knows no bounds.
Know More